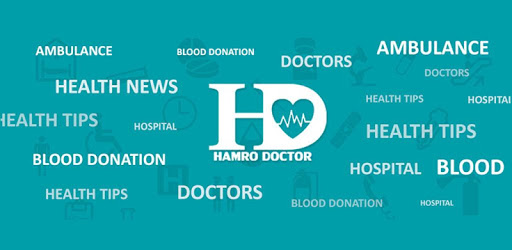 Launched on 19th March last year, Hamro Doctor App is one of the best smartphone apps for you to download and use as it is primarily focused on providing you an enhanced yet medically approved health services from the palm of your hands.
Yes, I agree that there are too many health apps out there in the 'App Store' and 'Play Store'. However, there's a very few of them which are able to give you the information about the nearby hospitals along with their contact details and specialties just by using your location via GPS.
Initiated by health journalists and news enthusiasts, Hamrodoctor maintains a distinct style of presenting issues and thus making it a first choice for people interested in health news. Hence, today I shall have a look at the Hamro Doctor App and see if it really does what is meant to do.
First of all, you need to download the app and install it on your phone. Then, as you open it, you shall get a wide, comprehensive health related categories which are totally and entirely created to serve you as a dependable health portal.
For detailed review, visit the link
Source: inheadline.com